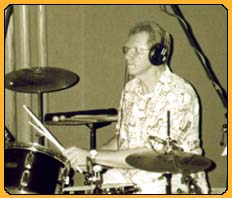 John Kasica
John Kasica has been percussionist with the St. Louis Symphony Orchestra for over 15 years holding the St. Louis Post-Dispatch Foundation Chair. He received his formal percussion training from the Julliard School of Music.
John says he applies Christ's servant philosophy to his fellow professionals. "If you serve your colleagues and give them the first opportunity to have the best part, and encourage them and help them sound better rather than compete with them (let them be the best) you reap what you sow. God will position you to do the best work. Now that takes a lot of faith in God (to die to your own talent) but that's what it takes."
His talent is evident especially in the showcase of Latin, Jewish, and Arab rhythms found in Turning Over Tables. The artistic affects in Remember the Blood and the supportive flow during Proclaiming His Word show his beautiful musicianship. John is truly one of the finest percussionists in the U.S.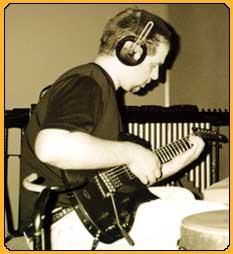 Mark Sulewski

Mark Sulewski graduated with a performance degree in Classical Guitar from The Cleveland Institute of Music, a student of John Holmquist. His classical background gives him technique to play in any style, while preserving musicality and taste. The artistry of his playing complements the oboe and piano in Remember the Blood. His classical guitar solo in Nicodemus is breathtaking; the electric in the bridge is powerful. Mark is truly a world class guitarist.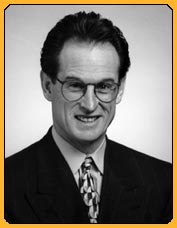 Dennis Doyle

Dennis Doyle Welsh Companies - Chief Executive Officer
Professional Responsibilities Dennis Doyle is owner and co-founder of Welsh Companies, one of the largest, full-service commercial real estate companies in Minnesota today. Founded as Welsh Construction Corp. in 1977 by Dennis Doyle and his partner George Welsh (who retired in 1986), the partners drew upon their expertise in building and management of commercial and industrial properties to create the full-service organization that exists today.
BUILDING ON SUCCESS
During the early years, the company developed and built buildings on a build-to-suit and speculative basis. Under Dennis' guidance and leadership, today Welsh and its affiliates provide a complete menu of services for commercial and residential property owners and users. Jointly, these companies are involved in property management, leasing and brokerage, investment sales, architecture, design, construction and development.
Welsh Companies is headquartered in Minnesota, along with its affiliates Genesis Architecture, Welsh Construction Corp., Welsh Residential Management and FacillTech. The other affiliates under the Welsh umbrella are located in cities throughout the country, including Welsh Construction, Kansas City, Kansas; and Welsh Companies S.E., Naples, Florida.
INDUSTRY LEADERSHIP
Dennis is dedicated to improving both business and the surrounding community. He was twice a finalist for the Ernst & Young Merrill Lynch Entrepreneur of the Year Award, and received the 1990 Eden Prairie Chamber of Commerce Small Business Person of the Year Award. An active member of the National Association of Industrial and Office Properties, Dennis is deeply involved with many organizations, including the following:
Community Involvement; Present Boards Board of Directors, Athletes in Action Board of Directors, Church Metro Board of Directors, Minnesota Teen Challenge
Community Involvement; Past Boards and Presidencies Board of Directors, The Children's Theater Professional Involvement; Present Boards Board of Directors, Grow Biz International-NASDAQ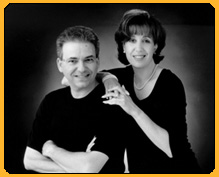 Dennis & Donna Pisani

Dennis and Donna Pisani co-pastor Glory Tabernacle - a Spirit-filled church in the heart of our nation's capital that believes we will see a transformation of Washington, DC through intercession. God has given them a vision to be a church without walls and reach Washington, DC with the love of God - from the streets of the poorest neighborhoods to the corridors of the Capitol building.
Dennis Pisani has traveled internationally and throughout the U.S. ministering with a strong prophetic anointing while seeing the power of God released in His services. His message is a challenge to the Body of Christ to live a holy, yielded and committed life unto God; and to prepare for facilitation on a personal and corporate level of the most powerful last-days move of God in history.
Donna's heart of compassion motivates her to reach out to the inner city families in Washington, DC. She is the director of the urban youth program Operation Explosion and Hope For The Future.
Donna also has a heart for the nations of the world and has traveled extensively in her years of ministry to share the gospel and power of God with those in need. She walks in a prophetic anointing that God uses to change the lives of those around her. She and her husband presently reside in Silver Spring, Maryland with their children Bethany, Jessica, Gabrielle and Evan.


Daniel Walzer
Daniel Walzer graduated Magna Cum Laude from Bowling Green State University with a degree in Jazz Studies in August 2000. A native of Cincinnati, Daniel has performed on over 15 albums as a percussionist and drumset player...including the sophomore effort from The Sound Press recording artist Adam Smith.
Walzer has an extensive and varied backgroud as a live performer, having shared the stage with Manhattan Transfer, the Guess Who and was a featured artist on the 2000 Toledo Jazz Festival. As a jazz artist, Walzer has performed with members of the legendary Blue Wisp Big Band, Schoolkids recording artist Chris Buzzelli; bassist Kerry Jordan; Gene and Ray Parker; Jeff Halsey and New York-based virtuoso jazz guitarist Frank Vignola.
As an orchestral percussionist, Walzer has performed with the Bowling Green Symphony Orchestra, The Clermont Philharmonic, Cincinnati Brass Band, The Cincinnati Civic Orchestra, Findlay Summerstock Theatre, and performed under noted conductors Jesus Lopez Cobos and Keith Lockhart among many others. Daniel has also performed in the pit orchestras of several Broadway shows and musicals.
Walzer's primary teachers have included Scott Lang, Russell Schmidt (jazz composition), Dr. Roger Schupp, Eric Sooy, Gerald Cleaver, and Steve Barnes. Currently Walzer is the founder of Essence of Now Records, an independent label based in Southwest OH and works for Clear Channel Communications producing the nationally syndicated "Valentine in the Morning". Walzer leads the modern jazz ensemble, DW Project, who was recently nominated for Best Jazz Act of Cincinnati by Citybeat Magazine in the Queen City. The DW Project has released the critically acclaimed "Welcome to the Open Door"...which is a musical testimony of Walzer's spiritual faith. The project is getting radio airplay on over 100 stations nationwide and in Canada, and charting regularly in CMJ. The album has been called "a sonic equivalent to a spiritual journey, a moody, eclectic album that roams from well-played contemporary and traditional Jazz to expansive, New Age-like soundscapes". [Cincinnati Citybeat]
As an active session musician, future projects include the debut self-titled release from electronica group Elation, and the modern acoustic folk group Vic Daniels Quartet. Daniel is a member of the Percussive Arts Society, and ASCAP.